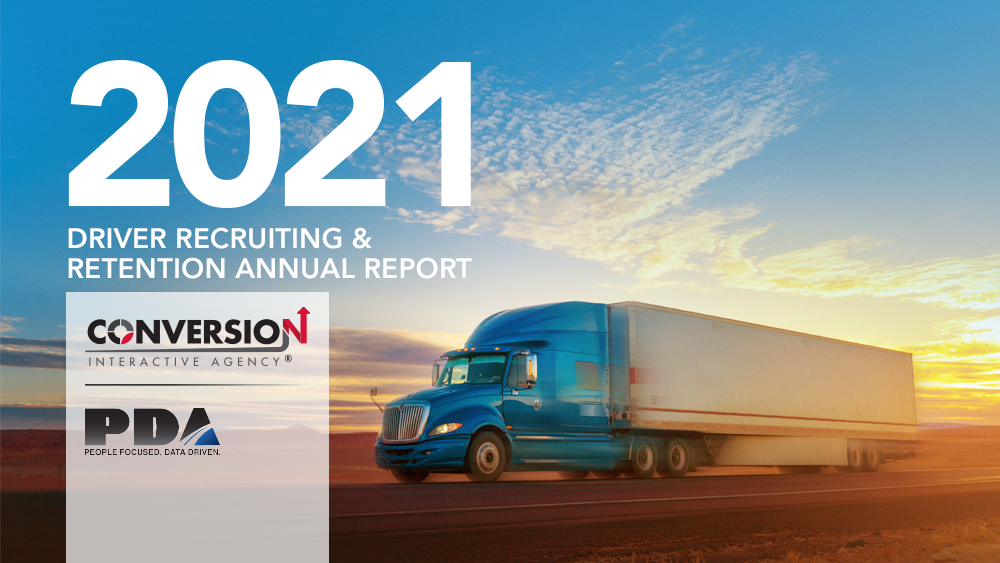 The obstacles motor carriers faced in 2021 in driver recruiting and retention were vast as the industry navigated not only the ongoing pandemic, but also its impact on equipment, the supply chain, and the overall labor market. To put it simply, recruiting and retaining drivers in 2021 was challenging.

Conversion Interactive Agency and PDA have partnered together to bring you this comprehensive 2021 Driver Recruiting and Retention Annual Report full of data, information and takeaways from the year that are important to your business.

Fill out the form to receive the report for FREE!